What's up everyone?  I'm therobot, a brewer out of Seattle, WA.  Figured I'd give ya a little tour of my brewery.  (Everyone likes to show off, right?)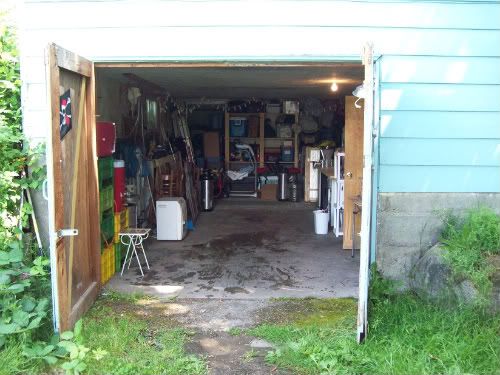 Welcome in!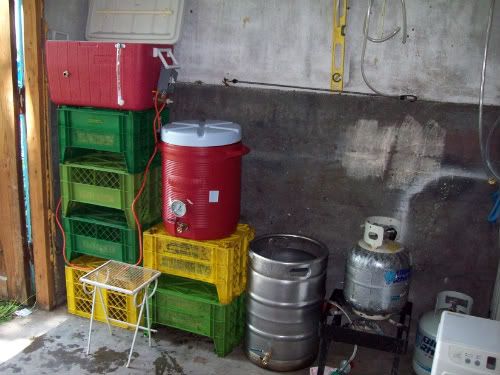 Reduce, reuse, recycle!  On the left is my new Electric HLT.  Excited about that.  I realize, too, that the crates aren't all clean.  Just got three of them to finish off the tier system and haven't washed them yet.  Got too excited and ended up taking pictures, though.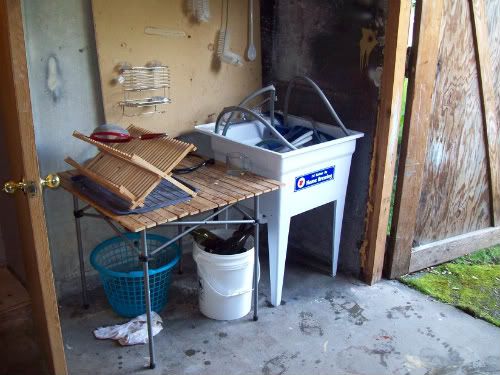 The wash station.  There's no water in my garage so I have a hose that hooks up from the outside.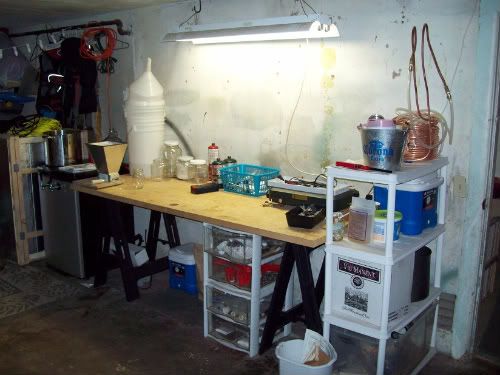 Workspace and catchall area.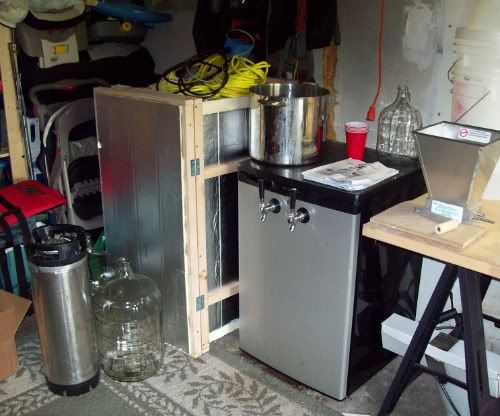 The silver box on the left is my fermentation chamber.  Only heats at this point, but I'm planning on adding cooling features too as we're rolling into summer now.  To the right of it, a kegerator.  Just built it, and am stoked to finally not have to worry about bottling anymore if I don't want to.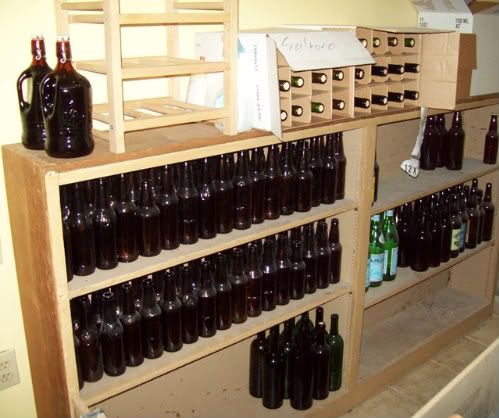 Right inside the house, in the basement, the area I use for my cellar.  The only thing actually containing booze right is in the wine bottles and the growlers on the left.  Like I said earlier, just got myself a kegerator.
Anyways, just wanted to say hello and let ya'll see what I'm working with.