Follow @BeerSmith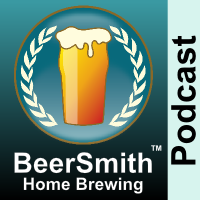 Author Stan Hieronymus joins me this week for an interview recorded on the expo floor of the National Homebrewing Conference in Grand Rapids, Michigan. Stan shares his experiences with homebrewers and craft brewing from a variety of nations including Belgium, Brazil, Argentina, Poland and more. We also discuss beer styles, techniques and ingredients.
Download the MP3 File – Right Click and Save As to download this mp3 file
[audio:http://traffic.libsyn.com/beersmith/BSHB-83-Stan-World.mp3]

Topics in This Week's Episode (35:33)
Stan Hieronymus, the author of For the Love of Hops as well as Brew Like a Monk (full disclosure – Amazon affiliate links!) joins me on the expo floor at the 2014 National Homebrew Conference in Grand Rapids, Michigan to discuss beer brewing from around the world.
This week's episode is sponsored by Craft Beer and Brewing Magazine – get a 20% discount with the offer code 'beersmith' if you sign up today for your subscription!
And also sponsored by the new How to Brew videos with John Palmer and Brad Smith on malt extract and all grain brewing – coming in July. You can also watch the trailer for the first video mentioned in the show at that link.
Stan tells us about some of the globe trotting he's done recently
We discuss the trip we jointly made to Brazil in May to present at a home brewing conference in Florianopolis
Stan describes some of the challenges home and craft brewers face in many emerging beer markets
We talk about Stan's trip and the state of home brewing in Argentina
Stan explains how many countries are starting to incorporate their own native ingredients into their local beer styles
We talk about his upcoming trip to Poland and also Grodzitskie, which we previously covered in episode #73 of the podcast.
Stan talks about judging beer and also the expansion of the Beer Judge Certification Program to other countries
We discuss Stans research of Belgian abbeys including what makes a Trappist brewery
Stan and I talk about craft brewing overseas and some of the creative solutions emerging craft breweries are finding to make great beer
We talk about hops and how they can be in short supply in some areas
Stan says a few words about his books on hops and abbey ales
Thanks to Stan Hieronymus for appearing on the show and also to you for listening!
iTunes Announcements: I launched a new video channel for the BeerSmith podcast on iTunes, so subscribe now! At the moment it will only feature the new widescreen episodes (#75 and up). Older episodes are available on my revamped Youtube channel. Also all 81 audio episodes are on iTunes now – so grab the older episodes if you missed any.
Thoughts on the Podcast?
Leave me a comment below or visit our discussion forum to leave a comment in the podcast section there.
Subscribe to the Podcast on iTunes or BeerSmith Radio
You can listen to all of my podcast episodes streaming live around the clock on our BeerSmith Radio online radio station! You can also subscribe to the audio or video using the iTunes links below, or the feed address
And finally, don't forget to subscribe to the blog and my newsletter (or use the links in the sidebar) – to get free weekly articles on home brewing.
Related Beer Brewing Articles from BeerSmith:
Enjoy this Article? You'll Love Our BeerSmith Software!
Don't make another bad batch of beer! Give BeerSmith a try - you'll brew your best beer ever.
Download a free 21 day trial of BeerSmith now