Follow @BeerSmith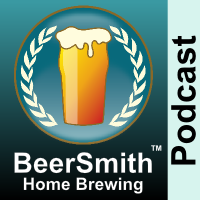 Dr Charles Bamforth joins me to discuss ensuring quality in beer and how it applies to both professional and home brewing. We also explore aspects of quality in beer.
Subscribe on iTunes to Audio version or Video version or on Google Play
Download the MP3 File – Right Click and Save As to download this mp3 file
[audio:http://traffic.libsyn.com/beersmith/BSHB-184-Bamforth.mp3]
Topics in This Week's Episode (49:52)
Today my guest is Dr Charles Bamforth. Dr Bamforth is a Professor of Malting and Brewing Sciences at the University of California at Davis. He specializes in beer perception, polyphenols, foam stability, oxidation and flavor stability in beer.
We start with a discussion of Dr Bamforth's pending retirement, though he plans to continue writing about beer and soccer.
Charlie defines quality and what it means in beer, as well as the difference between quality assurance and quality control.

We talk about the basic components of a quality assurance program.
We discuss how quality goes well beyond just monitoring the brewing process, but actually includes the ingredients back to their source as well as the product packaging, delivery and storage.
We discuss the cost of quality and how to balance that.
He explains some of the common measurements taken to control quality including the critical sensory analysis.
We discuss how quality applies to the average homebrewer.
Charlie explains some of the details involved in the control process.
We mention some of Dr Bamforth's recent books as well as his closing thoughts on quality.

Sponsors
Thanks to Dr Charles Bamforth for appearing on the show and also to you for listening!
iTunes Announcements: I launched a new video channel for the BeerSmith podcast on iTunes, so subscribe now! At the moment it will only feature the new widescreen episodes (#75 and up). Older episodes are available on my revamped Youtube channel. Also all of my audio episodes are on iTunes now – so grab the older episodes if you missed any.
Thoughts on the Podcast?
Leave me a comment below or visit our discussion forum to leave a comment in the podcast section there.
Subscribe to the Podcast on iTunes or BeerSmith Radio
You can listen to all of my podcast episodes streaming live around the clock on our BeerSmith Radio online radio station! You can also subscribe to the audio or video using the iTunes links below, or the feed address
And finally, don't forget to subscribe to the blog and my newsletter (or use the links in the sidebar) – to get free weekly articles on home brewing.
Related Beer Brewing Articles from BeerSmith:
Enjoy this Article? You'll Love Our BeerSmith Software!
Don't make another bad batch of beer! Give BeerSmith a try - you'll brew your best beer ever.
Download a free 21 day trial of BeerSmith now