Follow @BeerSmith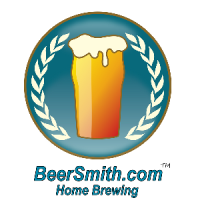 I'm pleased to announce the launch of BeerSmith Home Brewing Radio. My new online radio station is now streaming beer brewing interviews 24/7 at BeerSmith.com/radio, as well as available for a number of media and mobile players including iTunes Radio, WinAmp, TuneIn radio, Shoutcast, Quicktime, Windows Media and more.
The station features all 70 episodes of the BeerSmith podcast, with interviews from top home brewing authors, professional brewers, educators, home brewers and suppliers. New episodes are added to the stream every other week. You can stream the shows to your mobile device as well, and a wide variety of players are supported.
Listening to BeerSmith.com/Radio
From any Browser – (Mobile or Desktop) Navigate to beersmith.com/radio and click on the play button
Desktop iTunes – Go to the Internet tab, scroll down to the "News/Talk Radio" category and click on "BeerSmith Home Brewing Radio" or click on the iTunes streaming link at BeerSmith.com/radio
TuneIn Radio App – iPhone or Android – The free TuneIn radio app features BeerSmith Radio – just search for BeerSmith in the radio station listings and add it to your favorites. The podcast is also listed
BeerSmith Web Sites – If your browser supports flash, we have the BeerSmith Radio player embedded in the right sidebar on our web sites now – just click play
WinAmp Player – Android – Just search for "BeerSmith" under the shoutcast radio stations
Windows Media Player, RealPlayer, Quicktime, Others – Use the live streaming player links at BeerSmith.com/radio
Now Playing:

–
Embedding the player on your web site
You can embed the BeerSmith radio player on your own web site – instructions are available on BeerSmith.com/radio near the bottom of the page. Additional players such as the one in the sidebar on our website are also available using the shoutcast feed listed on that page.
Sponsoring BeerSmith Radio
If you have a product or organization you would like to promote on BeerSmith Radio, our web sites or the BeerSmith podcast, simply use the contact us page to drop me a note and we can provide you with information on our sponsorship options.
Thank you!
Thank you for supporting the BeerSmith blog and podcast and making BeerSmith radio possible through your generous support. I hope you have a very happy holiday!
Related Beer Brewing Articles from BeerSmith:
Enjoy this Article? You'll Love Our BeerSmith Software!
Don't make another bad batch of beer! Give BeerSmith a try - you'll brew your best beer ever.
Download a free 21 day trial of BeerSmith now