Follow @BeerSmith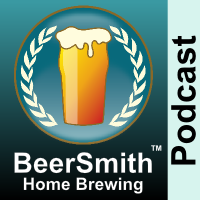 Top beer brewing authors John Palmer and Randy Mosher join me for a special episode #100 to answer some of your questions about brewing better beer. John is the author of the popular "How to Brew" book and video series and Randy Mosher has made a splash with his new book "Mastering Homebrew".
Subscribe on iTunes to Audio version or Video version
Download the MP3 File – Right Click and Save As to download this mp3 file
[audio:http://traffic.libsyn.com/beersmith/BSHB-100.mp3]

Topics in This Week's Episode (50:08)
Randy Mosher and John Palmer join me for a special episode #100. John is the author of How to Brew (Amazon affiliate link) as well as the How to Brew video series. Randy Mosher is author of the great new book Mastering Homebrew as well as Radical Brewing (Amazon Affiliate links).
Thank you to our sponsor Craft Beer and Brewing Magazine who is still offering a 15% discount with your subscription or other items when you use the new offer code beersmith2015 when you purchase.
Also thanks to our new sponsor BREWHA brewing equipment. Please check out their new innovative brewing setups that let you make better beer quickly.
Also check out BeerSmith Mobile software and the new DVDs John Palmer and I filmed – How to Brew with Malt Extract and How to Brew All Grain are available now.
We start with a discussion of where the cidery taste comes from in some extract beers – and whether it really comes from using too much sugar in your beer.
Randy and John share their thoughts on liquid yeast versus using dry yeast for brewing.
Brew-in-a-bag (BIAB) has become very popular, so we discuss some of the advantages of BIAB versus traditional all grain methods.
John and Randy share their thoughts on mashing at high water to grain ratios as is done with BIAB, no sparge and some decoctions.
We talk about mash pH and both why it is important and also how you can measure and adjust it.
Randy and John discuss the use of a single bitterness addition versus a bunch of small boil additions (continuous hopping if taken to the extreme). We discuss simple hop schedules as well as aroma/whirlpool hops.
We share some advantages of using whirlpool/steeped hops instead of short boils to preserve delicate hop aromas.
John and Randy tackle the need for a secondary versus using a single (unitank or just primary) fermentation.
They both provide some tips on beer clarity and how you can improve the clarity of your beer.
John and Randy share their approach to simplifying recipe design and using only what is absolutely needed in a beer.
They each share their closing thoughts on beer brewing.
Thanks to John Palmer and Randy Mosher for appearing on the show and also to you for listening!
iTunes Announcements: I launched a new video channel for the BeerSmith podcast on iTunes, so subscribe now! At the moment it will only feature the new widescreen episodes (#75 and up). Older episodes are available on my revamped Youtube channel. Also all 81 audio episodes are on iTunes now – so grab the older episodes if you missed any.
Thoughts on the Podcast?
Leave me a comment below or visit our discussion forum to leave a comment in the podcast section there.
Subscribe to the Podcast on iTunes or BeerSmith Radio
You can listen to all of my podcast episodes streaming live around the clock on our BeerSmith Radio online radio station! You can also subscribe to the audio or video using the iTunes links below, or the feed address
And finally, don't forget to subscribe to the blog and my newsletter (or use the links in the sidebar) – to get free weekly articles on home brewing.
Related Beer Brewing Articles from BeerSmith:
Enjoy this Article? You'll Love Our BeerSmith Software!
Don't make another bad batch of beer! Give BeerSmith a try - you'll brew your best beer ever.
Download a free 21 day trial of BeerSmith now