Follow @BeerSmith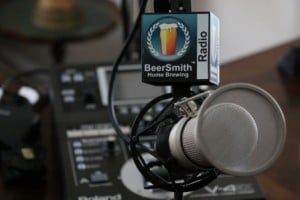 Mary Pellettieri, the author of "Quality Management: Essential Planning for Breweries" joins me this week to discuss how to ensure quality in beer including planning, measurement, consistency and quality control.
Subscribe on iTunes to Audio version or Video version
Download the MP3 File – Right Click and Save As to download this mp3 file
[audio:http://traffic.libsyn.com/beersmith/BSHB-120-Quality.mp3]

Topics in This Week's Episode (49:50)
Today my guest is Mary Pellettieri, the Co Founder and President of La Pavia Beverages in Milwaukee. Mary has over two decades in the beverage industry including experience as a chemist and microbiologist at the prestigious Seibel institute and Goose Island Beer Company.
Mary starts with a short discussion of new new book Quality Management: Essential Planning for Breweries (Amazon Affiliate Link)
We talk about why quality management matters in beer brewing and also what the intended audience is for this book
Mary explains how she defines quality when it comes to beer brewing
She discusses how to establish and manage a good quality program, even in a small brewery
We talk about what the key components of a quality management program are
Mary tells us how we can monitor the brewing process – starting with simple measures of quality up to much more complex labs for monitoring
She explains some specific tests that can be used to ensure beer quality
We talk about microbiological and chemical tests that can be done to measure and monitor beer production
Mary also talks about the critical role that sensory analysis (tasting) plays in monitoring beer quality, even in a small brewing operation
She shares her thoughts on how all of the pieces come together to form a complete quality management program
Mary shares her closing thoughts
Sponsors
Thanks to Mary Pellettieri for appearing on the show and also to you for listening!
iTunes Announcements: I launched a new video channel for the BeerSmith podcast on iTunes, so subscribe now! At the moment it will only feature the new widescreen episodes (#75 and up). Older episodes are available on my revamped Youtube channel. Also all of my audio episodes are on iTunes now – so grab the older episodes if you missed any.
Thoughts on the Podcast?
Leave me a comment below or visit our discussion forum to leave a comment in the podcast section there.
Subscribe to the Podcast on iTunes or BeerSmith Radio
You can listen to all of my podcast episodes streaming live around the clock on our BeerSmith Radio online radio station! You can also subscribe to the audio or video using the iTunes links below, or the feed address
And finally, don't forget to subscribe to the blog and my newsletter (or use the links in the sidebar) – to get free weekly articles on home brewing.
Related Beer Brewing Articles from BeerSmith:
Enjoy this Article? You'll Love Our BeerSmith Software!
Don't make another bad batch of beer! Give BeerSmith a try - you'll brew your best beer ever.
Download a free 21 day trial of BeerSmith now