Follow @BeerSmith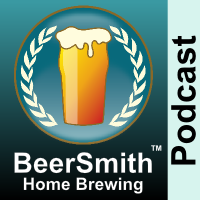 Gary Glass, the Director of the American Homebrewers Association joins me this week to discuss the Great American Beer Festival, Brew Guru, Pro-Am Beer Competition, homebrew laws, new hop products and more.
Subscribe on iTunes to Audio version or Video version or on Google Play
Download the MP3 File – Right Click and Save As to download this mp3 file
[audio:http://traffic.libsyn.com/beersmith/BSHB-134-AHA-Glass.mp3]

Topics in This Week's Episode (43:07)
Today my guest is Gary Glass. Gary is Director of the 40,000+ member American Homebrewers Association, the national organization in the US dedicated to home brewing. Gary joins me to update us on a variety of news including new homebrew laws, the Brew Guru app, new hop products, AHA events and much more.
We start with a short discussion about the success of this year's Homebrewcon and plans for next year's event in Minneapolis in June.
Gary tells us about his recent trip to Yakima valley where a large percentage of US hops are grown and some of the advances he observed there.
He also describes a new product (hop powder) in development that may be available to home brewers in a few years, along with some of the new flavors coming with recent hop variety releases.
We talk about next week's Great American Beer festival, hosted by the US Brewers Association in Denver, Colorado. It is the largest craft beer event in the US each year.
Gary discusses the Pro-Am competition where home brewers and craft brewers team up to compete in beer brewing. The event is hosted as part of GABF.
Gary explains the close relationship between craft beer brewers and home brewers.
We talk about "Learn to Homebrew" day which is coming up on November 5th this year and Gary tells us how we can support this event.
After security the legal ability to brew in all 50 states, Gary tells us about current legal challenges with serving homebrew due to a myriad of state laws, many of which severely limit where and when home brewed beer can be served.
He also tells us about progress being made in many states including a recent law passed in California that clarifies the situation.
We discuss the new AHA phone/tablet app called Brew Guru. The app is designed for AHA members and lets you access a large number of online articles on home brewing as well as map and take advantage of nearby discounts and deals from craft breweries and home brew shops using the map feature.
Gary tells us why you should become a member of the AHA and some of the many advantages of membership.
He shares is closing thoughts.
Sponsors
Thanks to Gary Glass for appearing on the show and also to you for listening!
iTunes Announcements: I launched a new video channel for the BeerSmith podcast on iTunes, so subscribe now! At the moment it will only feature the new widescreen episodes (#75 and up). Older episodes are available on my revamped Youtube channel. Also all of my audio episodes are on iTunes now – so grab the older episodes if you missed any.
Thoughts on the Podcast?
Leave me a comment below or visit our discussion forum to leave a comment in the podcast section there.
Subscribe to the Podcast on iTunes or BeerSmith Radio
You can listen to all of my podcast episodes streaming live around the clock on our BeerSmith Radio online radio station! You can also subscribe to the audio or video using the iTunes links below, or the feed address
And finally, don't forget to subscribe to the blog and my newsletter (or use the links in the sidebar) – to get free weekly articles on home brewing.
Related Beer Brewing Articles from BeerSmith:
Enjoy this Article? You'll Love Our BeerSmith Software!
Don't make another bad batch of beer! Give BeerSmith a try - you'll brew your best beer ever.
Download a free 21 day trial of BeerSmith now