Follow @BeerSmith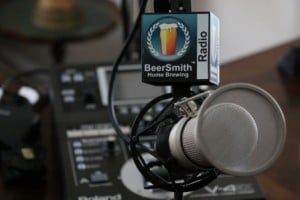 John Palmer joins me to discuss the release of the fourth edition of his best selling homebrew book "How to Brew" as well as recent trends in beer brewing.
Subscribe on iTunes to Audio version or Video version or on Google Play
Download the MP3 File – Right Click and Save As to download this mp3 file
[audio:http://traffic.libsyn.com/beersmith/BSHB-148-How-to-brew.mp3]

Topics in This Week's Episode (45:48)
Today my guest is John Palmer and we discuss his new release of the fourth edition of his book "How to Brew" (Amazon affiliate link). John also offers an early copy of his book on his web site at HowToBrew.com
John starts by sharing the story of how he came to write "How to Brew" online on his web site, then self-published it and eventually signed with Brewer's Publications.
We discuss his new edition of the top selling home brew book in the world "How to Brew" which includes some 200 pages of new material as well as major revisions to the existing content.
John shares his thoughts on Brew-in-a-bag, which has become a mainstream all grain brewing method.
We talk about his new chapter on fermentation and maturation.
John shares his thoughts on the chapter on fruit/spiced beers as well as which fruits he thinks work best in beer.
We talk about a chapter he added on sour beers including kettle souring and the popularity of sour beers now.
John shares some of the things he learned writing the "Water" book with Colin Kamisky as well as what he's added to the new edition regarding mash pH, adjusting water and the sulfite/chloride ratio.
We discuss the large number of tables and calculations that were updated and simplified.
John talks about the significant leaps made in brewing equipment the last few years including conicals, stainless brewing equipment, electric systems and more.
He shares his thoughts on the expanded appendix as well as his closing thoughts after finishing the fourth edition of How to Brew.
Sponsors
Thanks to John Palmer for appearing on the show and also to you for listening!
iTunes Announcements: I launched a new video channel for the BeerSmith podcast on iTunes, so subscribe now! At the moment it will only feature the new widescreen episodes (#75 and up). Older episodes are available on my revamped Youtube channel. Also all of my audio episodes are on iTunes now – so grab the older episodes if you missed any.
Thoughts on the Podcast?
Leave me a comment below or visit our discussion forum to leave a comment in the podcast section there.
Subscribe to the Podcast on iTunes or BeerSmith Radio
You can listen to all of my podcast episodes streaming live around the clock on our BeerSmith Radio online radio station! You can also subscribe to the audio or video using the iTunes links below, or the feed address
And finally, don't forget to subscribe to the blog and my newsletter (or use the links in the sidebar) – to get free weekly articles on home brewing.
Related Beer Brewing Articles from BeerSmith:
Enjoy this Article? You'll Love Our BeerSmith Software!
Don't make another bad batch of beer! Give BeerSmith a try - you'll brew your best beer ever.
Download a free 21 day trial of BeerSmith now