Follow @BeerSmith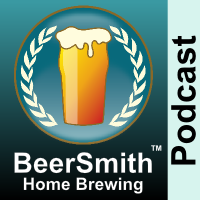 This week John Blichmann from Blichmann Engineering joins me to discuss gas burners and electric heating elements for beer brewing.

Subscribe on iTunes to Audio version or Video version or on Google Play
Download the MP3 File – Right Click and Save As to download this mp3 file
[audio:http://traffic.libsyn.com/beersmith/BSHB-183-Burners.mp3]
Topics in This Week's Episode (58:12)
Today my guest is John Blichmann. John is CEO of Blichmann Engineering a premier developer and supplier of both home and professional brewing equipment.

John explains some of the characteristics of an ideal heat source for brewing.
We start with a discussion on gas burners including the basic gas options: propane vs natural gas.
He explains how gas burners are rated and also why some of the BTU numbers published by manufacturers are somewhat misleading.
John walks through the basic pieces of a typical gas burner.
He tells us how to adjust your gas burner for best overall performance.
We switch to electric heating elements, and he explains the three basic types: surface, immersion and induction.
We talk about power ratings and the basic power requirements for typical home brewed batches.
John explains the basics of electrical safety including why you must have a GFCI circuit breaker to brew safely, and how to get one installed by a professional.
We discuss control options for maintaining temperature both with electrical and gas systems.
John briefly explains some of the typical controllers you will find in a homebrew system.
He gives us his closing thoughts and also mentions an upcoming controller that Blichmann is releasing soon.

Sponsors
Thanks to John Blichmann for appearing on the show and also to you for listening!
iTunes Announcements: I launched a new video channel for the BeerSmith podcast on iTunes, so subscribe now! At the moment it will only feature the new widescreen episodes (#75 and up). Older episodes are available on my revamped Youtube channel. Also all of my audio episodes are on iTunes now – so grab the older episodes if you missed any.
Thoughts on the Podcast?
Leave me a comment below or visit our discussion forum to leave a comment in the podcast section there.
Subscribe to the Podcast on iTunes or BeerSmith Radio
You can listen to all of my podcast episodes streaming live around the clock on our BeerSmith Radio online radio station! You can also subscribe to the audio or video using the iTunes links below, or the feed address
And finally, don't forget to subscribe to the blog and my newsletter (or use the links in the sidebar) – to get free weekly articles on home brewing.
Related Beer Brewing Articles from BeerSmith:
Enjoy this Article? You'll Love Our BeerSmith Software!
Don't make another bad batch of beer! Give BeerSmith a try - you'll brew your best beer ever.
Download a free 21 day trial of BeerSmith now