Follow @BeerSmith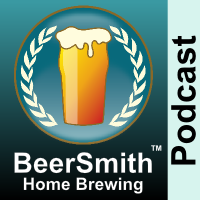 Ron Pattinson joins me to discuss the history of brewing in the UK in World War I, a period of profound change for British breweries.
Subscribe on iTunes to Audio version or Video version or on Google Play
Download the MP3 File– Right Click and Save As to download this mp3 file
[audio:http://traffic.libsyn.com/beersmith/BSHB-201-WWI.mp3]
Topics in This Week's Episode (44:45)
This week I welcome Ron Pattinson to discuss his new book Armistice! which covers the brewing industry in the UK in World War I. Ron has written many books about historical brewing and runs a blog called Shut Up about Barclay Perkins.
We start with a discussion of the state of UK brewing just prior to the outbreak of WWI.
Ron shares some of the types of beers brewed as well as where breweries sourced their ingredients.
We discuss how German U-Boats significantly limited supplied of imported ingredients and also government rationing kicked in.
As the war progressed, additional restrictions were placed on brewers many lasting well beyond the war itself.
Ron talks about the large increase in taxes on the "standard barrel" of beer and how it had a lasting impact on the strength of British beers.
We talk about "Government ale" and the wholesale takeover of certain industries
We discuss inflation which was huge during the war and shocked a population that had largely seen zero inflation in their lifetimes.
We talk a bit about distribution and public houses and how many of them were significantly impacted by the war.
Ron shares his thoughts on the flood of women entering the workforce for the first time to support wartime industry and how their tastes drove beer production.
He shares his closing thoughts including the long term impact of WWI on UK beer brewing.
Sponsors
Thanks to Ron Pattinson for appearing on the show and also to you for listening!
iTunes Announcements: I launched a new video channel for the BeerSmith podcast on iTunes, so subscribe now! At the moment it will only feature the new widescreen episodes (#75 and up). Older episodes are available on my revamped Youtube channel. Also all of my audio episodes are on iTunes now – so grab the older episodes if you missed any.
Thoughts on the Podcast?
Leave me a comment below or visit our discussion forum to leave a comment in the podcast section there.
Subscribe to the Podcast on iTunes or BeerSmith Radio
You can listen to all of my podcast episodes streaming live around the clock on our BeerSmith Radio online radio station! You can also subscribe to the audio or video using the iTunes links below, or the feed address
And finally, don't forget to subscribe to the blog and my newsletter (or use the links in the sidebar) – to get free weekly articles on home brewing.
Related Beer Brewing Articles from BeerSmith:
Enjoy this Article? You'll Love Our BeerSmith Software!
Don't make another bad batch of beer! Give BeerSmith a try - you'll brew your best beer ever.
Download a free 21 day trial of BeerSmith now