Follow @BeerSmith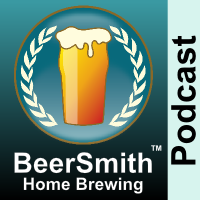 I received a lot of positive feedback from the BeerSmith Blog Article Index that I sent out last week featuring about 360 free articles on brewing.
So last weekend I indexed all 212 BeerSmith Podcast episodes by subject so you can find the ones you are most interested in: BeerSmith Podcast Index
The BeerSmith podcast is a 40-50 minute show featuring interviews with top home and professional brewers on a wide variety of beer brewing topics.
The podcast is available on iTunes Audio and Video, Google Play, and many other services as well. I hope you enjoy catching up on any articles or podcasts you missed and perhaps get a chance to reconnect with home brewing while we work through the COVID-19 crisis.
Again my thoughts and prayers are with millions of people suffering due to the current pandemic. I hope we can rapidly arrive at a vaccine or cure.
Thank you again for your continued support!
Brad Smith
BeerSmith.com
Follow BeerSmith on Twitter and Facebook

Related Beer Brewing Articles from BeerSmith:
Enjoy this Article? You'll Love Our BeerSmith Software!
Don't make another bad batch of beer! Give BeerSmith a try - you'll brew your best beer ever.
Download a free 21 day trial of BeerSmith now