Follow @BeerSmith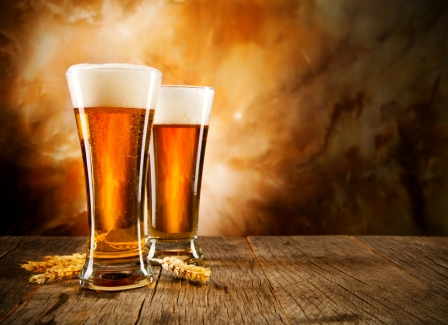 This week I take a look at the recent trend towards lagers in Craft Brewing. While they certainly won't replace IPAs in the US Craft Beer market, we're seeing more finely crafted lagers entering the market in the past few years.
Craft Lagers on the Rise
IPAs continue to absolutely dominate the Craft Beer market, making up over 50% of sales for most small brewers. However, in the past few years, I've noticed a marked rise in the availability of finely crafted Lagers like Pilsners.
Ales have dominated the US Craft Beer market since its inception in the 1980's. Ales are quick and easy to produce, and a wide variety of styles can be made that are distinct from the typical American Adjunct Lager that the big breweries produce.
Lagers, in contrast, take nearly twice as much timer for an average Craft brewer to make, and often require a larger pitch of yeast as well as additional refrigeration. Add to this the dominance of IPAs in the Craft Beer market, and there was little incentive to make lagers.
However in the last few years, many craft breweries started dabbling in Pilsners and many continental lager styles to accompany their traditional ale offerings. To their surprise, their lagers often sold well as they are light, fresh and drinkable for clientele that may not prefer the bitterness of an IPA or deep flavors of many ales.
This is not to downplay the many great breweries that have specialized in German or other lager styles, but only to highlight that many mainstream Craft Breweries are now offering Craft lagers as well.
Not Your Father's Lager
Not surprisingly, Craft Breweries are not rushing out to create another American Adjunct Lager like Budweiser or Coors. Instead craft brewers are either brewing traditional Continental styles like Czech Pils or German Helles, or putting their own spin on lager beers.
The best breweries also put a real focus on quality, as a Pilsner will show even the slightest flaw in processing or aging. In fact I'll often order a craft Pilsner when I visit a new brewery to determine how good their head brewer is, as it is easy to detect off flavors like DMS, diacetyl or sulfur in a lager.
Craft Breweries are also innovating with new lager offerings. Not surprisingly, they will often put an American twist on traditional European styles by using US malts, Pacific Northwest hops and even local spices and fruits. Many of these variations make the beer more flavorful, drinkable and unique.
If you have found some really great Craft lagers please leave a comment below! I hope you enjoyed this week's article from the BeerSmith Home Brewing Blog. Please subscribe for regular weekly delivery, and don't hesitate to leave a comment or send this article to a friend.
Related Beer Brewing Articles from BeerSmith:
Enjoy this Article? You'll Love Our BeerSmith Software!
Don't make another bad batch of beer! Give BeerSmith a try - you'll brew your best beer ever.
Download a free 21 day trial of BeerSmith now