Follow @BeerSmith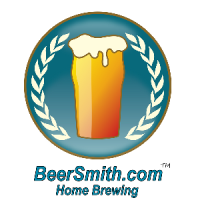 After several days of working on the BeerSmith Podcast feed, I'm happy to say I now have every episode of the BeerSmith podcast available on my iTunes page now. So now you can catch up on any of the older episodes you may have missed and listen to them on your iPhone, iPod or iPad device.
Not using iTunes? New Audio Podcast Feed Address
If you are using another device or podcast app and want access to the new feed containing all episodes you can use my new feed address here:
http://beersmith.com/content/feed/podcast
BeerSmith Radio Streaming Address
Also I launched BeerSmith Radio a few months ago which also features the audio podcasts. You can listen to it from your computer, android or iPhone device at any time – streaming 24/7 around the clock here at BeerSmith.com/Radio
Improved Video Content – Coming Soon
I'm also working on higher quality video content for the podcast which I will post tomorrow starting with episode #75. I'm working to encode and eventually have the video on an iTunes channel as well. For now you can catch video of the podcast on my updated youtube channel here.
Related Beer Brewing Articles from BeerSmith:
Enjoy this Article? You'll Love Our BeerSmith Software!
Don't make another bad batch of beer! Give BeerSmith a try - you'll brew your best beer ever.
Download a free 21 day trial of BeerSmith now