Follow @BeerSmith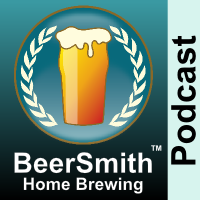 This week three members from the Maltose Falcons homebrew club join me to talk about Baltic Porter. We discuss the Baltic Porter style, how to brew it and also their recent Baltic Porter contest. We also discuss the Maltose Falcons 40th anniversary and their celebratory Baltic Porter brew.
Download the MP3 File – Right Click and Save As to download this mp3 file
[audio:http://traffic.libsyn.com/beersmith/BSHB-78-Baltic-Porter.mp3]

Topics in This Week's Episode (37:15)
This week I have three members of the Maltose Falcons Home Brew Club joining me to talk about Baltic Porter and the Falcons 40th Anniversary. My guests include John Aitchison, who is owner of Tavern Services and also the Falcons Board President. I also welcome Activities Director Steve Cook, who is the club's representative at Southern Homebrew and also an award winning brewer, and finally Izzy Arrieta who works for beer distributor Artisan Ales.
John talks a bit about the Maltose Falcons – the oldest home brewing club in the US.
We discuss the recent Baltic Porter contest they held and their winner (Izzy).
Izzy tells us about the history of the Baltic Porter beer style, and John tells is about what a Baltic Porter tastes and looks like
We talk about grain bills, mash profiles and hop schedules for a typical Baltic Porter
John shares his thoughts on judging a Baltic Porter
Izzy and John share a bit about the recipes they entered in the contest, including Izzy's winning recipe
You can find Izzy's award winning Baltic Porter recipe here.
Steve tells us about how the club has arranged to have the winning recipe brewed commercially
We discuss the upcoming 40th anniversary for the Maltose Falcons
Steve, Izzy and John share their perspectives on the advantages of being in a home brew club
We finish with closing thoughts from each guest
Thanks to our three Maltose Falcons for appearing on the show and also to you for listening!
iTunes Announcements: I launched a new video channel for the BeerSmith podcast on iTunes, so subscribe now! At the moment it will only feature the new widescreen episodes (#75 and up). Older episodes are available on my revamped Youtube channel. Also all 76 audio episodes are on iTunes now – so grab the older episodes if you missed any.
Thoughts on the Podcast?
Leave me a comment below or visit our discussion forum to leave a comment in the podcast section there.
Subscribe to the Podcast on iTunes or BeerSmith Radio
You can listen to all of my podcast episodes streaming live around the clock on our BeerSmith Radio online radio station! You can also subscribe to the audio or video using the iTunes links below, or the feed address
And finally, don't forget to subscribe to the blog and my newsletter (or use the links in the sidebar) – to get free weekly articles on home brewing.
Related Beer Brewing Articles from BeerSmith:
Enjoy this Article? You'll Love Our BeerSmith Software!
Don't make another bad batch of beer! Give BeerSmith a try - you'll brew your best beer ever.
Download a free 21 day trial of BeerSmith now