Follow @BeerSmith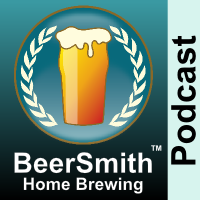 Michael Tonsmeire joins me this week to discuss his new book "American Sour Beers" which was just published by the brewer's association. Michael shares some great tips on brewing sour beers including both ingredients and techniques.
Subscribe on iTunes to Audio version or Video version
Download the MP3 File – Right Click and Save As to download this mp3 file
[audio:http://traffic.libsyn.com/beersmith/BSHB-85-Sour-Beer.mp3]

Topics in This Week's Episode (50:03)
Michael Tonsmeire joins me this week to discuss his new book "American Sour Beers" (Amazon affiliate link) published by the Brewers Association. His book covers a wide variety of sour beer techniques and ingredients. Michael also has an extensive blog at TheMadFermentationist.com
We start with a short discussion on how Michael developed his new book on Sour beers
Michael explains some of the differences between American and other sour beers from around the world.
We discuss the equipment needed to brew sour beers, as well as the importance of segregating some pieces of equipment
Michael explains sour beer wort production
All sour beer depends on microbes (bacteria or yeast variants). We discuss some of the microbes available for creating sour beer
Michael discusses some of the methods available for producing sour beer
We talk about spontaneous fermentation and the use of wild yeast and wild bacteria
Beer can be made with 100% Brett – Michael explains how
We talk about some tips for fermenting and aging sour beers
Sour beers are often blended to achieve flavor balance – Michael discusses this option
We do a short segment on troubleshooting sour beers
Michael tells us where we can find his new book
Thanks to Michael Tonsmeire for appearing on the show and also to you for listening!
iTunes Announcements: I launched a new video channel for the BeerSmith podcast on iTunes, so subscribe now! At the moment it will only feature the new widescreen episodes (#75 and up). Older episodes are available on my revamped Youtube channel. Also all 81 audio episodes are on iTunes now – so grab the older episodes if you missed any.
Thoughts on the Podcast?
Leave me a comment below or visit our discussion forum to leave a comment in the podcast section there.
Subscribe to the Podcast on iTunes or BeerSmith Radio
You can listen to all of my podcast episodes streaming live around the clock on our BeerSmith Radio online radio station! You can also subscribe to the audio or video using the iTunes links below, or the feed address
And finally, don't forget to subscribe to the blog and my newsletter (or use the links in the sidebar) – to get free weekly articles on home brewing.
Related Beer Brewing Articles from BeerSmith:
Enjoy this Article? You'll Love Our BeerSmith Software!
Don't make another bad batch of beer! Give BeerSmith a try - you'll brew your best beer ever.
Download a free 21 day trial of BeerSmith now