Follow @BeerSmith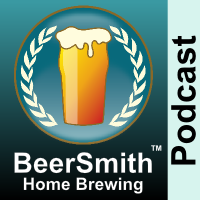 John Bolton and Dave Carpenter join me from Craft Beer and Brewing Magazine to talk about brewing lagers. We cover the major procedures and techniques needed to brew a good lager including considerations like refrigeration, starter size and avoiding off flavors.
Subscribe on iTunes to Audio version or Video version
Download the MP3 File – Right Click and Save As to download this mp3 file
[audio:http://traffic.libsyn.com/beersmith/BSHB-87-Lager.mp3]

Topics in This Week's Episode (40:50)
John Bolton is President and CEO of Craft Beer and Brewing Magazine. John previously built a large publishing business in 2007 and has now made the transition to Beer publishing and mixed media. Dave Carpenter is contributing editor for Craft Beer and Brewing Magazine, and is an MIT graduate who left Aeronautical Engineering to pursue a career in writing and brewing.
We start with a discussion about some of the new trends we are seeing both in craft lager beers and lager brewing.
John explains refrigeration and some options home brewers have for proper fermentation temperature control of lagers.
Dave suggests some additional options for refrigeration, including freezer conversion.
John and Dave explain why healthy lager yeast is important for lagers and also why roughly double the amount of yeast is needed (along with a good starter) to get strong fermentation on a lager.
Dave provides some tips in ingredient selection for a good lager.
We discuss how many traditional lager styles boundaries are being broken both by home brewers and craft brewers.
Dave explains a diaceytl rest is and why its important for fermenting and aging a lager
We discuss ageing of lagers and why they generally take more time to age
Both John and Dave share some tips for brewing the perfect lager
John talks about his new project – the launch of Craft Beer and Brewing Magazine as well as his new tutorials on brewing
John and Dave share their closing thoughts
Thanks to John Bolton and Dave Carpenter for appearing on the show and also to you for listening!
iTunes Announcements: I launched a new video channel for the BeerSmith podcast on iTunes, so subscribe now! At the moment it will only feature the new widescreen episodes (#75 and up). Older episodes are available on my revamped Youtube channel. Also all 81 audio episodes are on iTunes now – so grab the older episodes if you missed any.
Thoughts on the Podcast?
Leave me a comment below or visit our discussion forum to leave a comment in the podcast section there.
Subscribe to the Podcast on iTunes or BeerSmith Radio
You can listen to all of my podcast episodes streaming live around the clock on our BeerSmith Radio online radio station! You can also subscribe to the audio or video using the iTunes links below, or the feed address
And finally, don't forget to subscribe to the blog and my newsletter (or use the links in the sidebar) – to get free weekly articles on home brewing.
Related Beer Brewing Articles from BeerSmith:
Enjoy this Article? You'll Love Our BeerSmith Software!
Don't make another bad batch of beer! Give BeerSmith a try - you'll brew your best beer ever.
Download a free 21 day trial of BeerSmith now