Follow @BeerSmith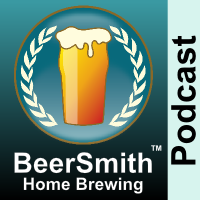 Adam Shake joins me this week to discuss making beer with electric brewing systems, and we cover a wide variety of equipment topics including heating elements, pumps and different types of controllers to automate your brewing system.
Subscribe on iTunes to Audio version or Video version
Download the MP3 File – Right Click and Save As to download this mp3 file
[audio:http://traffic.libsyn.com/beersmith/BSHB-109-Electric.mp3]

Topics in This Week's Episode (49:02)
Adam Shake has been brewing for more than 12 years, and is the current President of the ABNormal Homebrewer's Club. He has worked with a wide variety of electric brewing systems and is the owner of BrewTroller.com – developing brewing control systems for home brewers.
Thank you to our sponsor Craft Beer and Brewing Magazine who is still offering a 15% discount with your subscription or other items when you use the new offer code beersmith2015 when you purchase.
Also check out BeerSmith, BeerSmith Mobile software and the new DVDs John Palmer and I filmed – How to Brew with Malt Extract and How to Brew All Grain are available now. You can subscribe to the BeerSmith newsletter for free to get some great articles on home brewing.
Adam starts by explaining some of the advantages an electric brewing system has over a conventional gas system especially for home brewing and for small nano-breweries.
We talk about some of the variations of electric brewing systems including BIAB, RIMS and HERMS systems.
Adam walks us through the components of a typical electric brewing system – starting with the heating elements available.
We discuss powering an electric system including the limits of a conventional (120 volt) plug as well as using a larger 200V (three phase) system.
Adam shares his thoughts on using various kinds of temperature probes (thermocouples) to monitor and maintain temperature in the brewing system.
He explains the variants of controllers – from simple relays to full microcontrollers.
We talk about some of the adcantages of using a microcontroller to manager the entire brewing process.
Adam explains why he recommends a solid state relay for maintaining temperature control over your heating element.
We discuss the use of pumps for recirculation, mashing and also for transferring wort.
Adam shares his thoughts on selecting a wort pump and the types available.
Cleaning and sanitation can be a challenge – he shares how he keeps his system clean.
Adam tells us why using a microcontroller can be the best overall solution as it can control every aspect of the brewing process – even adding ingredients in some cases.
We discuss Adam's specific project at at BrewTroller.com – which is a micro-controller to control your brewing system.
Adam shares his closing thoughts.
Thanks to Adam Shake for appearing on the show and also to you for listening!
iTunes Announcements: I launched a new video channel for the BeerSmith podcast on iTunes, so subscribe now! At the moment it will only feature the new widescreen episodes (#75 and up). Older episodes are available on my revamped Youtube channel. Also all 81 audio episodes are on iTunes now – so grab the older episodes if you missed any.
Thoughts on the Podcast?
Leave me a comment below or visit our discussion forum to leave a comment in the podcast section there.
Subscribe to the Podcast on iTunes or BeerSmith Radio
You can listen to all of my podcast episodes streaming live around the clock on our BeerSmith Radio online radio station! You can also subscribe to the audio or video using the iTunes links below, or the feed address
And finally, don't forget to subscribe to the blog and my newsletter (or use the links in the sidebar) – to get free weekly articles on home brewing.
Related Beer Brewing Articles from BeerSmith:
Enjoy this Article? You'll Love Our BeerSmith Software!
Don't make another bad batch of beer! Give BeerSmith a try - you'll brew your best beer ever.
Download a free 21 day trial of BeerSmith now