Follow @BeerSmith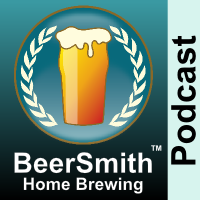 Dr Pat Hayes, Professor of Barley Breeding at Oregon State University, is my guest this week to discuss advances in barley breeding, genetics and what beer brewers can look forward to from future barley varieties.
Subscribe on iTunes to Audio version or Video version
Download the MP3 File – Right Click and Save As to download this mp3 file
[audio:http://traffic.libsyn.com/beersmith/BSHB-114-Barley.mp3]

Topics in This Week's Episode (42:45)
Dr Pat Hayes, Professor of Barley Breeding at Oregon State University, is my guest this week.
Thank you to our sponsor Craft Beer and Brewing Magazine who is still offering a 15% discount with your subscription or other items when you use the new offer code beersmith2015 when you purchase.
Also check out BeerSmith, BeerSmith Mobile software and the new DVDs John Palmer and I filmed – How to Brew with Malt Extract and How to Brew All Grain are available now. You can subscribe to the BeerSmith newsletter for free to get some great articles on home brewing.
Dr Hayes has dedicated most of his career to the study of Barley. I ask him why Barley is an interesting plant to study?
He also focuses on genetic research. We discuss what role genetics plays in developing desirable barley characteristics.
Pat discusses the public backlash against Genetically Modified Organisms (GMO's) and how in fact genetics is primarily used to understand Barley characteristics. His program instead uses traditional cross breeding to develop new varieties.
Pat explains the difference between two row and six row barley and why he recently shifted his study to two row varieties.
We talk about how he is working to breed cold tolerance and disease resistance into new barley varieties.
He also explains why per-acre yield and drought resistance is very important for barley.
We discuss some of the methods he uses to analyze and breed new barley strains.
He explains the impact his work has on harvesting, drying and malting barley and how integral the maltster is to barley development.
We discuss flavor profiles for barley and their importance.
Pat shares his thoughts on the implications of new barley varieties for brewers and home brewers.
We talk about how long it takes for a new barley variety to be commercialized.
Pat shares his closing thoughts.
Thanks to Dr Pat Hayes for appearing on the show and also to you for listening!
iTunes Announcements: I launched a new video channel for the BeerSmith podcast on iTunes, so subscribe now! At the moment it will only feature the new widescreen episodes (#75 and up). Older episodes are available on my revamped Youtube channel. Also all 81 audio episodes are on iTunes now – so grab the older episodes if you missed any.
Thoughts on the Podcast?
Leave me a comment below or visit our discussion forum to leave a comment in the podcast section there.
Subscribe to the Podcast on iTunes or BeerSmith Radio
You can listen to all of my podcast episodes streaming live around the clock on our BeerSmith Radio online radio station! You can also subscribe to the audio or video using the iTunes links below, or the feed address
And finally, don't forget to subscribe to the blog and my newsletter (or use the links in the sidebar) – to get free weekly articles on home brewing.
Related Beer Brewing Articles from BeerSmith:
Enjoy this Article? You'll Love Our BeerSmith Software!
Don't make another bad batch of beer! Give BeerSmith a try - you'll brew your best beer ever.
Download a free 21 day trial of BeerSmith now