Follow @BeerSmith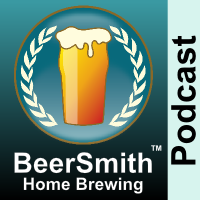 Randy Mosher tells us why almost everything we've been told about the history of beer is wrong. In a wide ranging interview, Randy shares why many of our beer stories are actually myths, and shares a history of beer that is much more varied and dynamic than previously thought.
Subscribe on iTunes to Audio version or Video version
Download the MP3 File – Right Click and Save As to download this mp3 file
[audio:http://traffic.libsyn.com/beersmith/BSHB-115-History-Mosher.mp3]

Topics in This Week's Episode (59:57)
Randy Mosher, the author of Mastering Homebrew, Radical Brewing, Tasting Beer and Beer for All Seasons (all Amazon Affiliate Links) joins me this week to discuss why so much of what we know about beer history is in fact wrong. Randy also has a new web site at RandyMosher.com as well as one at RadicalBrewing.com.
Thank you to our sponsor Craft Beer and Brewing Magazine who is still offering a 15% discount with your subscription or other items when you use the new offer code beersmith2015 when you purchase.
Also check out BeerSmith, BeerSmith Mobile software and the new DVDs John Palmer and I filmed – How to Brew with Malt Extract and How to Brew All Grain are available now. You can subscribe to the BeerSmith newsletter for free to get some great articles on home brewing.
Randy had an AHA Conference presentation this year entitled "Almost Everything You Know About Beer History is Wrong" – which is the basis for today's podcast.
He explains why stories, often created by the marketing department, often take on a life of their own and are often passed on from generation to generation.
We discuss why beer history is a real challenge to study – even going back 100-150 years it is often difficult to find detailed sources on the actual beers brewed.
Randy tells us how many styles have changed over time – often every generation – to the point where modern beers often have little resemblance to their historical counterparts.
We discuss some sources available to beer historians.
Randy discusses the importance of images, graphics and labels in studying beer history.
We talk about Porter and how this style has constantly evolved over the past 300 years.
He shares why the origins of IPA may be more complicated than we are told.
We discuss the origins of lager versus the myth.
Bock and Belgium beers have also evolved significantly over time.
Some styles like modern Trappist ales and Farmhouse ales appear to be a relatively modern beer development.
Randy shares the "true" history of Anchor Steam beer, which is arguably the first modern US craft beer.
Randy shares his closing thoughts.
Thanks to Randy Mosher for appearing on the show and also to you for listening!
iTunes Announcements: I launched a new video channel for the BeerSmith podcast on iTunes, so subscribe now! At the moment it will only feature the new widescreen episodes (#75 and up). Older episodes are available on my revamped Youtube channel. Also all 81 audio episodes are on iTunes now – so grab the older episodes if you missed any.
Thoughts on the Podcast?
Leave me a comment below or visit our discussion forum to leave a comment in the podcast section there.
Subscribe to the Podcast on iTunes or BeerSmith Radio
You can listen to all of my podcast episodes streaming live around the clock on our BeerSmith Radio online radio station! You can also subscribe to the audio or video using the iTunes links below, or the feed address
And finally, don't forget to subscribe to the blog and my newsletter (or use the links in the sidebar) – to get free weekly articles on home brewing.
Related Beer Brewing Articles from BeerSmith:
Enjoy this Article? You'll Love Our BeerSmith Software!
Don't make another bad batch of beer! Give BeerSmith a try - you'll brew your best beer ever.
Download a free 21 day trial of BeerSmith now