Follow @BeerSmith
This week Conner Trebour joins me to discuss making pumpkin beer for the Fall as well as holiday ale for the upcoming winter holidays.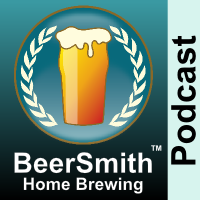 Subscribe on iTunes to Audio version or Video version or on Google Play
Download the MP3 File – Right Click and Save As to download this mp3 file
[audio:http://traffic.libsyn.com/beersmith/BSHB-180-Seasonal.mp3]
Topics in This Week's Episode (32:11)
Today my guest is Conner Trebour. Conner is CEO of Sensorshare LLC and maker of the BrewPerfect digital hydrometer. He is also an avid home brewer.
We start with a discussion of pumpkin beers beginning with what makes a great pumpkin beer.
Conner shares what kinds of pumpkins work best in pumpkin beer as the typical "Jack-O-Lantern" variety is not ideal for beer.
We discuss preparing fresh pumpkin as well as how to use canned pumpkin.
He explains some of the difficulties in brewing with pumpkin including its sticky/messy nature as well as how to contain the pulp.
Conner shares his thoughts on a base beer recipe to use for pumpkin ale as well as use of hops and malts.
We discuss spices that belong in a pumpkin beer and reflect the flavors of the season.
We next move on to holiday or Christmas ales which a strong ales that reflect the flavors of the holiday season.
He shares some of his favorite flavors to use as well as what to look for in a base recipe.
We discuss the use of seasonal fruits like cranberry.
Conner shares his thoughts on spices for a holiday ale.
We spend a few minutes at the end discussing his BrewPerfect business and some upcoming changes.
Sponsors
Thanks to Conner Trebour for appearing on the show and also to you for listening!
iTunes Announcements: I launched a new video channel for the BeerSmith podcast on iTunes, so subscribe now! At the moment it will only feature the new widescreen episodes (#75 and up). Older episodes are available on my revamped Youtube channel. Also all of my audio episodes are on iTunes now – so grab the older episodes if you missed any.
Thoughts on the Podcast?
Leave me a comment below or visit our discussion forum to leave a comment in the podcast section there.
Subscribe to the Podcast on iTunes or BeerSmith Radio
You can listen to all of my podcast episodes streaming live around the clock on our BeerSmith Radio online radio station! You can also subscribe to the audio or video using the iTunes links below, or the feed address
And finally, don't forget to subscribe to the blog and my newsletter (or use the links in the sidebar) – to get free weekly articles on home brewing.
Related Beer Brewing Articles from BeerSmith:
Enjoy this Article? You'll Love Our BeerSmith Software!
Don't make another bad batch of beer! Give BeerSmith a try - you'll brew your best beer ever.
Download a free 21 day trial of BeerSmith now