Follow @BeerSmith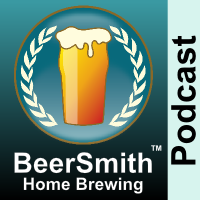 Kyle and Greg Stelzer join me from 24 Hour Hops where they are growing hops year-round in greenhouses in Arizona and providing wet hops to home brewers!

Subscribe on iTunes to Audio version or Video version or on Google Play
Download the MP3 File – Right Click and Save As to download this mp3 file
[audio:http://traffic.libsyn.com/beersmith/BSHB-185-Growing-Hops.mp3]
Topics in This Week's Episode (43:19)
Today my guests are Kyle and Greg Stelzer from 24 Hour Hops. Kyle and Greg have started a unique business growing hops year-round in greenhouses with the goal of providing fresh wet hops throughout the year to home brewers.
We discuss how they decided to start a hop business in the desert of Arizona – an area not often associated with hops.
Kyle tells us about their decision to focus on the homebrew market and delivering fresh wet hops directly to homebrewers right after they are picked.
We talk about the challenges of growing hops in a greenhouse versus a more traditional outdoor location as well as the flexibility it provides. For example they can produce several crops from a bine in a single year.
Kyle tells us how large the operation is and the varieties of hops they are focused on.
Greg explains the use of hydroponics rather than traditional soil for growing hops, and the advantages of having complete control over the nutrients provided.
Kyle shares the hop cycle and how they are able to simulate winter to get multiple hop cycles from a single plant in a year.
We discuss brewing with fresh wet hops and some of the challenges it provides. Kyle also explains how they pick and ship fresh wet hops directly to homebrewers within a day or two.
Greg shares some of the things they have learned diving into hop growing over the last few years.
They share their web site 24HourHops.com where you can order hops or learn more about working with wet hops.
Both provide their closing thoughts.

Sponsors
Thanks to Greg and Kyle Stelzer for appearing on the show and also to you for listening!
iTunes Announcements: I launched a new video channel for the BeerSmith podcast on iTunes, so subscribe now! At the moment it will only feature the new widescreen episodes (#75 and up). Older episodes are available on my revamped Youtube channel. Also all of my audio episodes are on iTunes now – so grab the older episodes if you missed any.
Thoughts on the Podcast?
Leave me a comment below or visit our discussion forum to leave a comment in the podcast section there.
Subscribe to the Podcast on iTunes or BeerSmith Radio
You can listen to all of my podcast episodes streaming live around the clock on our BeerSmith Radio online radio station! You can also subscribe to the audio or video using the iTunes links below, or the feed address
And finally, don't forget to subscribe to the blog and my newsletter (or use the links in the sidebar) – to get free weekly articles on home brewing.
Related Beer Brewing Articles from BeerSmith:
Enjoy this Article? You'll Love Our BeerSmith Software!
Don't make another bad batch of beer! Give BeerSmith a try - you'll brew your best beer ever.
Download a free 21 day trial of BeerSmith now