Follow @BeerSmith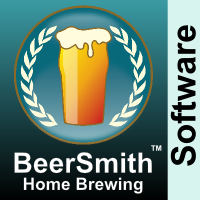 With so many of us in some form of lock-down, I thought I might offer my fellow brewers some light reading to pass the time.
So I spent the weekend indexing the roughly 360 articles from my blog over the last 12 years. I've organized them by major topic, and they are all available for free to enjoy:
BeerSmith Home Brewing Article Index
I'm working to index the 211 BeerSmith Podcast Episodes by subject, but you can enjoy them all here (or on iTunes or Google Play) also for free.
My thoughts and prayers do go out to everyone affected by the current COVID crisis, especially those of you who are ill, have lost a loved one, are working on the front lines in the medical field, those who have lost a job or a business, or are now struggling to pay the bills. The entire world is working through many of the same problems, and I hope we will quickly find a way back to our normal lives together.

Thank you again for your continued support!
Brad Smith, PhD
BeerSmith.com
Related Beer Brewing Articles from BeerSmith:
Enjoy this Article? You'll Love Our BeerSmith Software!
Don't make another bad batch of beer! Give BeerSmith a try - you'll brew your best beer ever.
Download a free 21 day trial of BeerSmith now