Follow @BeerSmith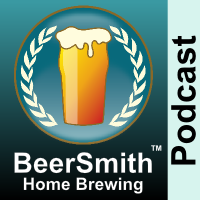 Mirella Amato joins me this week to discuss the BJCP beer judge program as well as developing skills as a beer judge to improve your homebrewing.
Subscribe on iTunes to Audio version or Video version or on Google Play
Download the MP3 File – Right Click and Save As to download this mp3 file
[audio:http://traffic.libsyn.com/beersmith/BSHB-174-Judging.mp3]
Topics in This Week's Episode (46:46)
Today my guest is Mirella Amato. Mirella is a certified National Level BJCP Beer Judge and one of just a handful of Master Cicerones in the world. She is also the author of the book Beerology: Everthing you need to Enjoy Beer…Even More (Amazon affiliate link) and runs a web site where she provides a variety of beer consulting services at Beerology.ca
Mirella starts off with a brief discussion of the Canadian craft beer scene which has been rapidly expanding and seen growth similar to the US.
The topic for today is judging beer as well as the BJCP beer judge certification program. Mirella explains first what a "National level" beer judge is and how a combination of knowledge and experience differentiates beer judge levels.
We discuss why it is important for a brewer to be able to judge beer and find flaws as well as ways to improve beer.
Mirella provides us with an insiders view of what a typical beer competition looks like from the judging perspective.
We discuss how beer panels work and how each beer is judged against comparable beers in the same style/category.
Mirella explains how you submit your beer to a competition as well as providing a few tips including the critical issue of selecting the right category to compete in.
We talk about how the winner of a competition is determined as well as how judges determine the best of show.
She discusses the BJCP style guide and how judges often will review the actual style guide when comparing beers. You can find the style guide and sample scoring sheets on the BJCP web site at BJCP.org.
Mirella explains how an average homebrewer can gain experience in developing both the palate and vocabulary needed to identify and judge flavors including off flavors in beer.
We talk about Mirella's book "Beerology" and what sets it apart from other beer books
She also provides a quick summary of the services she provides on her web site at Beerology.ca
Sponsors
Thanks to Robert Keifer for appearing on the show and also to you for listening!
iTunes Announcements: I launched a new video channel for the BeerSmith podcast on iTunes, so subscribe now! At the moment it will only feature the new widescreen episodes (#75 and up). Older episodes are available on my revamped Youtube channel. Also all of my audio episodes are on iTunes now – so grab the older episodes if you missed any.
Thoughts on the Podcast?
Leave me a comment below or visit our discussion forum to leave a comment in the podcast section there.
Subscribe to the Podcast on iTunes or BeerSmith Radio
You can listen to all of my podcast episodes streaming live around the clock on our BeerSmith Radio online radio station! You can also subscribe to the audio or video using the iTunes links below, or the feed address
And finally, don't forget to subscribe to the blog and my newsletter (or use the links in the sidebar) – to get free weekly articles on home brewing.
Related Beer Brewing Articles from BeerSmith:
Enjoy this Article? You'll Love Our BeerSmith Software!
Don't make another bad batch of beer! Give BeerSmith a try - you'll brew your best beer ever.
Download a free 21 day trial of BeerSmith now