Follow @BeerSmith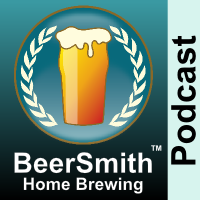 Dr Jamie Sherman and Jen Blair join me to discuss the Craft Malster's Guild, their upcoming conference and the craft malt industry in general.

Subscribe on iTunes to Audio version or Video version or on Google Play
Download the MP3 File – Right Click and Save As to download this mp3 file
[audio:http://traffic.libsyn.com/beersmith/BSHB-186-Craft-Malt.mp3]
Topics in This Week's Episode (47:47)
Today my guests are Dr Jamie Sherman and Jen Blair. Jamie Sherman is a barley breeder at Montana State University since 2014 where she oversees the newly created malt quality lab. Jen Blair is executive director of the North American Craft Malster's Guild, and also a member of the AHA governing committee. She is also an advanced Cicerone and certified BJCP beer judge.
We start with a discussion of the definition of Craft Malting and what makes it different from traditional large malsters.
Jen, who is Executive Director of the Craft Malting Guild, explains what the Craft Maltster's Guild is and what it does for its members.
Jamie discusses craft malting in Montana as well as the work ongoing between Montana State University and both barley growers and malsters.
Jen explores how growth in craft malting is following the craft beer industry's needs for unique products and focus on locally grown ingredients.
Jamie tells us what features craft brewers are looking for in new malts.
Jen explains how the craft malting guild works to connect small barley growers with craft malsters.
Jamie tells us about the research efforts ongoing at Montana state in barley breeding to product new barley breeds with unique characteristics and flavor.
Jen tells us about some of the challenges that craft malsters face when trying to compete with large malt houses.
Jamie tells us a bit about her presentation with Hanna Turner at the Craft Malting conference next month.
Jen tells us a bit more about the craft malting conference to be held in February as well as the guild.
Both guests share their closing thoughts on where craft malting is going in the future. We also briefly discuss how home brewers can get craft malts.
Sponsors
Thanks to Jen Blair and Dr Jamie Sherman for appearing on the show and also to you for listening!
iTunes Announcements: I launched a new video channel for the BeerSmith podcast on iTunes, so subscribe now! At the moment it will only feature the new widescreen episodes (#75 and up). Older episodes are available on my revamped Youtube channel. Also all of my audio episodes are on iTunes now – so grab the older episodes if you missed any.
Thoughts on the Podcast?
Leave me a comment below or visit our discussion forum to leave a comment in the podcast section there.
Subscribe to the Podcast on iTunes or BeerSmith Radio
You can listen to all of my podcast episodes streaming live around the clock on our BeerSmith Radio online radio station! You can also subscribe to the audio or video using the iTunes links below, or the feed address
And finally, don't forget to subscribe to the blog and my newsletter (or use the links in the sidebar) – to get free weekly articles on home brewing.
Related Beer Brewing Articles from BeerSmith:
Enjoy this Article? You'll Love Our BeerSmith Software!
Don't make another bad batch of beer! Give BeerSmith a try - you'll brew your best beer ever.
Download a free 21 day trial of BeerSmith now