Follow @BeerSmith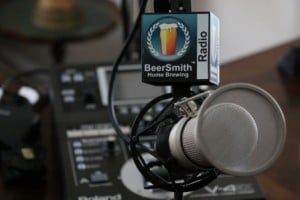 Marshall Schott, author of the Brulosophy blog joins me this week to discuss some of the innovative experiments he and others are doing comparing home brewing techniques and ingredients. This is one episode you don't want to miss!
Subscribe on iTunes to Audio version or Video version or on Google Play
Download the MP3 File – Right Click and Save As to download this mp3 file
[audio:http://traffic.libsyn.com/beersmith/BSHB-132-Brulosophy.mp3]

Topics in This Week's Episode (45:01)
Today my guest is Marshall Schott, founder of the blog Brulosophy.com which is focused on homebrewing experiments with techniques and various ingredients. Marshall and his friends have posted the results of over 100 experiments in brewing, each evaluated with blind taste tests and statistical analysis.
We discuss his blog Brulosophy.com which was started only in 2014 to document the experiments that he and his freinds have conducted.
Marshall shares his methodology which involves brewing duplicate batches and varying only one item at a time, and then evaluating it with blind triangle tests to see if people can determine which beer is different. He then determines the confidence level based on the number of judges to see if he has a statistically significant result.
Marshall describes some experiments he did with gelatin where he varied the amount of gelatin used. Surprisingly using too much gelatin resulted in a cloudier beer.
He explains another experiment comparing loose hops to bagged hops during the boil. Surprisingly the panel of judges were able to tell the two beers apart and had a slight preference for the unbagged hops.
In another experiment judges were also able to detect the difference between a glass-fermented beer and one fermented in a similar size PET plastic carboy. We were both quite shocked at that result.
We spend some time discussing the results and potential causes of some of his surprising conclusions.
Marshall explains another experiment comparing a step mash to a single infusion (one step) mash.
He shares a few other experiments that gave him surprising results.
We discuss briefly some of the water and mash pH experiments, and Marshall points out that almost all of his water experiments have produced significant results indicating the large importance of water and pH in beer.
Marshall shares some new experiments he's working on as well as how the team works together to get them done.
He shares his closing thoughts.
Sponsors
Thanks to Marshall Schott for appearing on the show and also to you for listening!
iTunes Announcements: I launched a new video channel for the BeerSmith podcast on iTunes, so subscribe now! At the moment it will only feature the new widescreen episodes (#75 and up). Older episodes are available on my revamped Youtube channel. Also all of my audio episodes are on iTunes now – so grab the older episodes if you missed any.
Thoughts on the Podcast?
Leave me a comment below or visit our discussion forum to leave a comment in the podcast section there.
Subscribe to the Podcast on iTunes or BeerSmith Radio
You can listen to all of my podcast episodes streaming live around the clock on our BeerSmith Radio online radio station! You can also subscribe to the audio or video using the iTunes links below, or the feed address
And finally, don't forget to subscribe to the blog and my newsletter (or use the links in the sidebar) – to get free weekly articles on home brewing.
Related Beer Brewing Articles from BeerSmith:
Enjoy this Article? You'll Love Our BeerSmith Software!
Don't make another bad batch of beer! Give BeerSmith a try - you'll brew your best beer ever.
Download a free 21 day trial of BeerSmith now