Follow @BeerSmith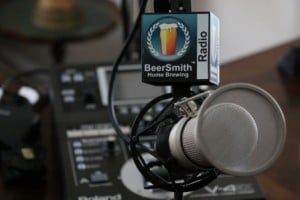 Owen Lingley and Jess Caudill from Imperial Yeast join me this week to discuss brewing yeast, yeast starters, pitch rates, and caring for your beer yeast.
Subscribe on iTunes to Audio version or Video version or on Google Play
Download the MP3 File – Right Click and Save As to download this mp3 file
[audio:http://traffic.libsyn.com/beersmith/BSHB-161-Imperial-Yeast.mp3]
Topics in This Week's Episode (43:36)
Today my guests are Owen Lingley and Jess Caudill from Imperial Yeast. Owen is co-owner at Imperial yeast and worked at Wyeast and also runs Craft Canning and Bottling company. He started Imperial Yeast about 2-1/2 years ago. Jess is head of the technical services department and has been in the beer industry for 22 years including Wyeast and also "Everybody's Brewing" head of production.
We start with a discussion about the importance of high quality yeast in making great beer.
Jess explains how many yeast cells are needed for a typical 5 gal (19 l) batch.
We talk about starting gravities and the importance of matching your yeast pitch rate to the batch size and gravity.
Owen explains the concept of viable cells and how viability (living cells) decrease as a package of yeast is stored.
We discuss dry yeast and why it has a longer shelf life.
Jess tells us how to ideally store and preserve yeast to extend its viability over time.
We discuss yeast packaging and Owen tells us about his future packaging plans for Imperial yeast.
Jess explains why you need more yeast cells when working with a lager.
Owen talks about yeast starters and why they are important for many beers.
Jess tells us what size a typical homebrew starter might be.
We talk about how to make a yeast starter, typical sizes and why you might want to use a stir plate with a starter.
Jess explains the limits of starter size growth (typically 2-3x).
We discuss multi-stage starters and how to use them.
Owen and Jess explain how yeast is grown commercially.
Owen talks about Imperial yeast, some of their future plans and also Homebrewcon which is coming to his home town.
Sponsors
Thanks to Owen Lingley and Jess Caudill for appearing on the show and also to you for listening!
iTunes Announcements: I launched a new video channel for the BeerSmith podcast on iTunes, so subscribe now! At the moment it will only feature the new widescreen episodes (#75 and up). Older episodes are available on my revamped Youtube channel. Also all of my audio episodes are on iTunes now – so grab the older episodes if you missed any.
Thoughts on the Podcast?
Leave me a comment below or visit our discussion forum to leave a comment in the podcast section there.
Subscribe to the Podcast on iTunes or BeerSmith Radio
You can listen to all of my podcast episodes streaming live around the clock on our BeerSmith Radio online radio station! You can also subscribe to the audio or video using the iTunes links below, or the feed address
And finally, don't forget to subscribe to the blog and my newsletter (or use the links in the sidebar) – to get free weekly articles on home brewing.
Related Beer Brewing Articles from BeerSmith:
Enjoy this Article? You'll Love Our BeerSmith Software!
Don't make another bad batch of beer! Give BeerSmith a try - you'll brew your best beer ever.
Download a free 21 day trial of BeerSmith now