Follow @BeerSmith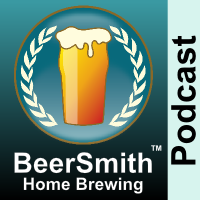 This week Jake Keeler joins me to discuss the state of the US homebrewing industry and this year's industry survey as well as how to make homebrewing fun again!
Subscribe on iTunes to Audio version or Video version or on Google Play
Download the MP3 File – Right Click and Save As to download this mp3 file
[audio:http://traffic.libsyn.com/beersmith/BSHB-179-Industry.mp3]
Topics in This Week's Episode (42:49)
Today my guest is Jake Keeler. Jake is a former AHA governing committee member, and he is chair of the current Industry panel. He also works at BSG, a major wholesale provider of beer brewing equipment and ingredients.
We discuss the 2018 Homebrew Industry survey which is published annually – it is a survey of mainly retail home brewing outlets in the US.
Jake provides a few highlights from the survey
We discuss some of the long term trends in US homebrewing including the slow decline in sales which started a few years back.
Another trend we cover is the substantial move from extract to majority all grain brewers which continues.
Jake explains the sale of beginner kits and which have been declining a bit, but also how many brewers are coming directly into all-grain.
We talk about the "Amazon effect" and the continued growth of large online retailers at the expense of some small suppliers.
We cover a few other topics such as wine making kits from the survey and Jake provides his summary.
Jake shares his thoughts on another topic – which is simply "making homebrewing fun again".
He gives his closing thoughts.
Sponsors
Thanks to Jake Keeler for appearing on the show and also to you for listening!
iTunes Announcements: I launched a new video channel for the BeerSmith podcast on iTunes, so subscribe now! At the moment it will only feature the new widescreen episodes (#75 and up). Older episodes are available on my revamped Youtube channel. Also all of my audio episodes are on iTunes now – so grab the older episodes if you missed any.
Thoughts on the Podcast?
Leave me a comment below or visit our discussion forum to leave a comment in the podcast section there.
Subscribe to the Podcast on iTunes or BeerSmith Radio
You can listen to all of my podcast episodes streaming live around the clock on our BeerSmith Radio online radio station! You can also subscribe to the audio or video using the iTunes links below, or the feed address
And finally, don't forget to subscribe to the blog and my newsletter (or use the links in the sidebar) – to get free weekly articles on home brewing.
Related Beer Brewing Articles from BeerSmith:
Enjoy this Article? You'll Love Our BeerSmith Software!
Don't make another bad batch of beer! Give BeerSmith a try - you'll brew your best beer ever.
Download a free 21 day trial of BeerSmith now